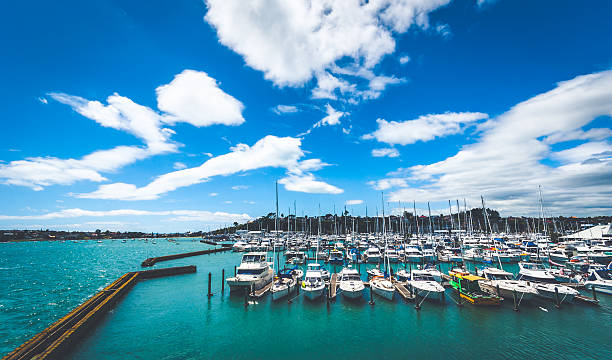 For dependable test and tag in Eastern Beach, look no further than Jim's Test & Tag. Our Auckland technicians are ready to ensure electrical safety in your workplace so that you can stay compliant, minimise risk of accidents, and enjoy peace of mind.
Test and tag experts you can count on
Our team consists of trained specialists who will thoroughly check all your electrical equipment to make sure they're safe for commercial and industrial use. We use highly calibrated testers to guarantee accurate results, and we use a tagging and recording system to help you stay on top of electrical safety over the long term.
With every piece of equipment we test, you'll get a corresponding report as well as a free reminder of the next recommended testing date. You'll get notified every time you need another test and tag appointment.
Our electrical testing and tagging services are available across Eastern Beach and in most major cities and regional towns in New Zealand. Simply give us a call, and we'll get you in touch with your local technician. We'll visit your place of business at a time that's convenient to you.
Why do you need expert test and tag in Eastern Beach?
Electrical safety is a serious matter that's best left to experts. That way, you can ensure that the work carried out adheres to the latest test and tag safety standards, minimising risks to your business and the people who work there.
Our team will test and tag all electrical equipment at your workplace, including those that are:
already in use,
being used for the first time,
returning to use after repairing or servicing,
purchased at a second-hand store, or
hired for temporary use.
Remember, electrical equipment can become less reliable with age. These need to be tested at regular intervals according to in-service safety inspection and testing of electrical equipment standards (AS/NZS 3760), so it pays to work with experts you can count on.
Stay safe with help from the experts at Jim's Test & Tag
The team at Jim's Test & Tag are your trusted professionals when it comes to electrical safety.
Fully trained and always up to date with the latest safety standards, we can perform regular inspection, testing, and maintenance at your place of business, at a time that best suits you.
For comprehensive and convenient test and tag in Eastern Beach, call our team at 0800454654 today or fill out our form for a free quote.